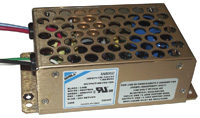 Download Data Sheet
XAIS3657
The XAIS3657 AC/DC power supply provides 280 watts of output power and has an input voltage range of 100-140VAC with a 28VDC single output. This supply is housed in a small 3.5" x 5" x 2" aluminum case and features 1600VAC I/O isolation, high efficiency up to 91% at full load, and active power factor correction. This model also has over current and short circuit protection and is 100% burned in. The XAIS3657 series was designed to be used in the industrial or commercial, indoor and outdoor lighting market. Some applications include lighting for parking lots, roadways, tunnels, warehouses, walkways, billboards, and garages. It can also be used for entertainment lighting applications such as moving heads, scanners, spot and wash lights, and digital projection.
• 91% Efficient at Full Load
• Active Power Factor Correction
• Low THD
• Output Short Circuit and Over Current Protection
• Conformal Coated
• ISO9001 Compliant
• UL 1029 R/C
• FCC Part 15-B Class A Emissions
• EN 61000-4-5 Surge Immunity
• EN 61000-3-2 Harmonic Currents
• 100% Burn-in
Model
Number
Input
Voltage
Output
Voltage
Output
Current
Output
Power (W)
No.
Outputs
Case
XAIS3657

Input Voltage:

100~140

Output Voltage:

28

Output Current:

10A

Output Power (W):

280

No. Outputs:

S

Case:

Enclosed Case
Get a Quote
Specification
Value
Input
Input Voltage (Nominal):
120
Input Voltage Range:
100~140
PFC:
0.99
Input Frequency:
60Hz
Output
Output Voltage:
28
Output Current:
10A
Output Power (Watts):
280
Short Circuit Protection:
Yes
General
Efficiency:
91%
Isolation:
1600VAC
Environmental
Operating Temperature:
-40 to 75°C
Storage Temperature:
-40 to 85°C
Physical
Weight:
1.19 lbs
Dimensions:
5.13" x 3.51" x 2.00" (130.3 x 89.2 x 50.8 mm)
Case Material:
Aluminum
Notes & safety
Notes:
Due to advances in technology, specifications subject to change without notice.
RoHS Compliance:
Yes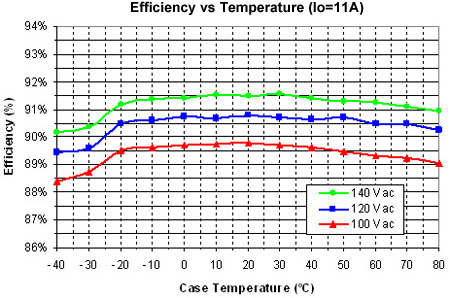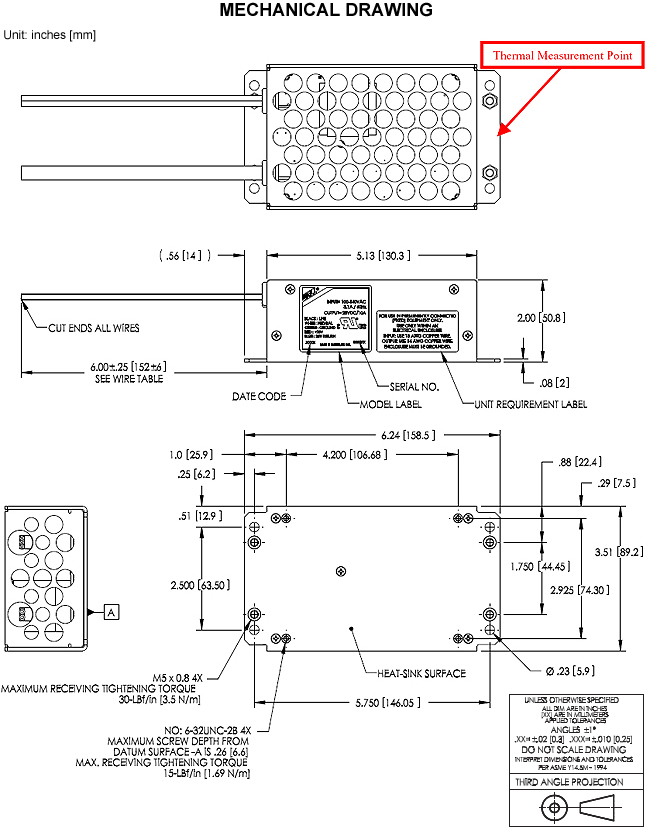 Get a Quote
Request information for from Wall Industries.
Custom Solutions
Wall Industries, Inc. offers fully custom power design capabilities. Our team of electrical and mechanical power design engineers will utilize proven design topologies and concepts to create a solution to your power requirements. If you don't have a specification, Wall's engineering team will assist you in determining what your requirements are and how best to provide a solution.
Learn More