Custom High Tech Power Solutions
Wall Industries is able to provide you with high tech solutions to fit any scenario. Our hard working team of engineers will work with you to create a custom power supply that can adapt to the rapidly changing equipment and standards of the industry. We will work closely with you to understand your unique environment and application.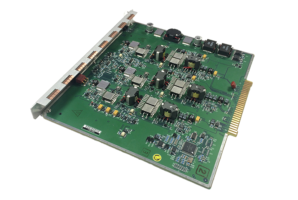 Hi-Tech Microwave Radio Supply
This hi-tech microwave radio power supply offers multiple outputs. It also offers up to 260 watts of output power, making it useful in many applications.
Custom Capabilities
Wall Industries has been partnering with the world's leading technology companies to lead the pack. From 911 communication towers to hand‐held devices, Wall is dedicated to providing power where and when you need it.
Custom Projects
Are you designing a new product? Many product designers come to us early in the design phase to collaborate on the best way to power electronics and telecommunications equipment in the technology industry. We listen.
Would you like to explore how to power your application?
We can help. Let us show you how we can power you.
Get a Quote
Request information for from Wall Industries.