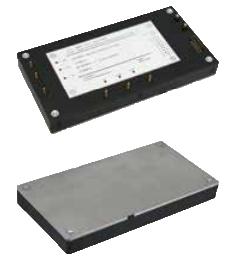 Download Data Sheet
PSB500
The PSB500 series of AC/DC power modules offers up to 500 watts of output power in a 4.60" x 2.40" x 0.5" full brick package. This series consists of single outputs models with an operating input voltage range of 90~290VAC or 130~400VDC. Each model in this series has digital control, built-in PFC, and remote ON/OFF and SENSE. Each model has over current, short circuit, over voltage, and over temperature protection, is RoHS compliant, and has CB, CE, and UL approvals. Please contact factory for order details.
• Operating Input Voltage Range of 90~290VAC or 130~400VDC
• Digital Control, Built-In PFC
• Built-In Soft Start Circuit
• PMBus 1.2 Communication Protocol
• Full Brick Size with Base Plate
• Current Sharing (N≤6)
• Over Current, Short Circuit, Over Voltage and Over Temperature Protection
• Negative Logic
• Remote ON/OFF and SENSE
• Module can be Paralleled
• RoHS6 Compliant
• CB, CE, UL Approvals
Model
Number
Input
Voltage
Output
Voltage
Output
Current
Output
Power (W)
No.
Outputs
Case
PSB12S-500

Input Voltage:

90~290

Output Voltage:

12

Output Current:

42A

Output Power (W):

500

No. Outputs:

S

Case:

Through Hole
Get a Quote
PSB28S-500

Input Voltage:

90~290

Output Voltage:

28

Output Current:

18

Output Power (W):

500

No. Outputs:

S

Case:

Through Hole
Get a Quote
PSB48S-500

Input Voltage:

90~290

Output Voltage:

48

Output Current:

10.5A

Output Power (W):

500

No. Outputs:

S

Case:

Through Hole
Get a Quote
Specification
Value
Input
Input Voltage (Nominal):
110/220
Input Voltage Range:
90~290
Remote ON/OFF:
Negative Logic
PFC:
0.95
Input Frequency:
47 to 63Hz
Output
Output Voltage:
12, 28, 48
Output Current:
10.5A, 18A, 42A
Output Power (Watts):
500
Short Circuit Protection:
Yes
Over Voltage Protection:
12VDC: 15.5V 28VDC: 37V 48VDC: 59.5V
Thermal Protection:
Yes
General
Efficiency:
Up to 92.8%
Environmental
Operating Temperature:
-40 to 85ºC
Storage Temperature:
-55 to 125ºC
Physical
Weight:
6.70oz (190g)
Dimensions:
4.60in x 2.40in x 0.5in (116.8mm x 61mm x 12.7mm)
Notes & safety
Notes:
1. The output voltage can be adjusted by 12C or the Trim pin. Preferentially use the Trim pin for output voltage adjustment.
2. Oscilloscope Bandwidth: 20MHz; Ripple and Noise depends on the environment temperature and external filter circuit. Reference technical manual.
3. Output Capacitor of 12VDC Models: 220µF x 6
Output Capacitor of 28VDC & 48VDC Models: 470µF x 3
4. When the temperature is below -25ºC, there is no requirement on the output voltage rise waveform.
5. The output power of each module must be greater than 200W. The voltage difference between modules connected in parallel should be less than 5%
6. The over temperature protection threshold is obtained by measuring the temperature of the middle of the baseplate.
*Due to advances in technology, specifications subject to change without notice.
Safety Approvals:
All Models: UL60950-1, EN6950-1, IEC 60950-1 TUV, CE, & UL 28VDC & 48VDC Models: C22.2 No. 60950-1
RoHS Compliance:
Yes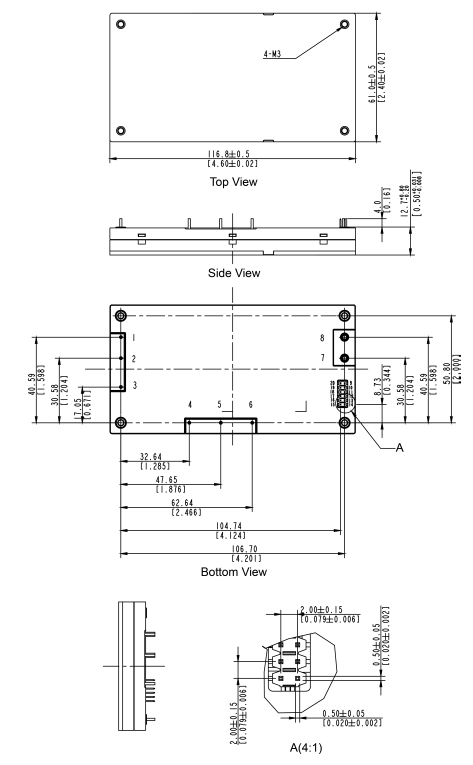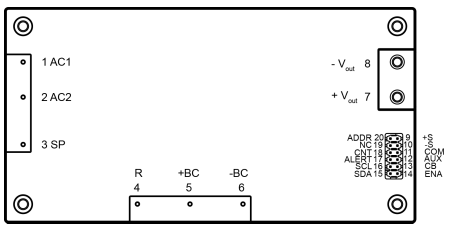 Get a Quote
Request information for from Wall Industries.
Custom Solutions
Wall Industries, Inc. offers fully custom power design capabilities. Our team of electrical and mechanical power design engineers will utilize proven design topologies and concepts to create a solution to your power requirements. If you don't have a specification, Wall's engineering team will assist you in determining what your requirements are and how best to provide a solution.
Learn More