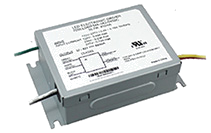 Download Data Sheet
PSB40FMA42
The PSB40FMA42 serues if AC DC LED drivers offers up to 46 watts of output power in a 4.33" x 2.74" x 1.3" package. This series has an input voltage range of 108~305VAC and single outputs ranging from 32V to 42V. Features of this series include high efficiency and built in active PFC function. This series has over temperature, over current, over voltage, and short circuit protection and meets UL8750 and UL60950 safety approvals. Please call factory for order details.
• Input Voltage Range of 108~305VAC
• Up to 46 Watts of Output Power
• Built-In Active PFC Function
• Suitable for LED lighting applications
• Over Temperature, Over Current, Over Voltage and Short Circuit Protection
• High Efficiency
• UL8750 and UL60950 Safety Approvals
Model
Number
Input
Voltage
Output
Voltage
Output
Current
Output
Power (W)
No.
Outputs
Case
PSB40FMA42-0850C

Input Voltage:

108~305

Output Voltage:

32~42

Output Current:

850mA

Output Power (W):

35.7

No. Outputs:

S

Case:

LED
Get a Quote
PSB40FMA42-1100C

Input Voltage:

108~305

Output Voltage:

32~42

Output Current:

1100mA

Output Power (W):

46

No. Outputs:

S

Case:

LED
Get a Quote
Specification
Value
Input
Input Voltage (Nominal):
115/230
Input Voltage Range:
108~305
PFC:
0.9
Input Frequency:
47-63
Output
Output Voltage:
32~42
Output Current:
850mA, 1100mA
Output Power (Watts):
35.7, 46.0
Short Circuit Protection:
Yes
Over Voltage Protection:
Constant Voltage Limit
Thermal Protection:
Yes
General
Efficiency:
88%
Environmental
Operating Temperature:
-40-90°C
Storage Temperature:
-40-90°C
Physical
Weight:
10.58oz (300g)
Dimensions:
4.33in x 2.47in x 1.3in (110mm x 69.5mm x 33mm)
Notes & safety
Notes:
 Due to advances in technology, specifications subject to change without notice. 
Safety Approvals:
UL8750, UL60950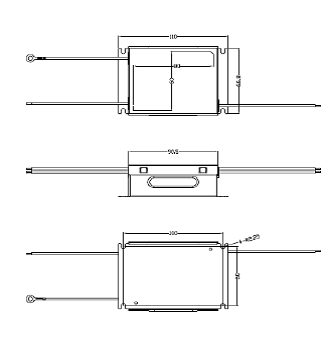 Get a Quote
Request information for from Wall Industries.
Custom Solutions
Wall Industries, Inc. offers fully custom power design capabilities. Our team of electrical and mechanical power design engineers will utilize proven design topologies and concepts to create a solution to your power requirements. If you don't have a specification, Wall's engineering team will assist you in determining what your requirements are and how best to provide a solution.
Learn More