Wall Industries introduces PSAPD65: a 65 watt series of open frame AC/DC Converters
Wall Industries has just introduced the PSAPD65 series of AC/DC converters. This is a high power density series that offers 50-65 watts of output power in a 3" x 2" x 1.18" package. It features regulated single output models with output voltages ranging from 5VDC-48VDC and 85-264VAC (100~370VDC) input voltage range.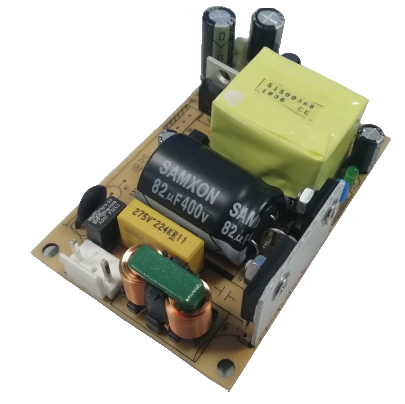 The PSAPD65 series has several stand-out features. It has low ripple and noise, high efficiency, and high reliability, to name a few. This series is also protected against output short circuit, over voltage, and over current conditions and is CE and RoHS compliant. It has IEC62368, UL62368, and EN62368 safety approvals. For full series details, visit the PSAPD65 series page.
Model Table for PSAPD65
Model Number

Input Voltage Range

Output Voltage
Output Current
Ripple & Noise
Efficiency

Output Power

PSAPD65-05S

85~264VAC

(100~370VDC)

5V
10000mA
150mV
80%
50W

PSAPD65-09S

9V

6600mA
83%
60W

PSAPD65-12S

12V

5420mA

85%

65W

PSAPD65-15S

15V

4340mA

85%

PSAPD65-24S
24V

2710mA

87%

PSAPD65-48S
48V
1360mA

87%
Are you looking for an AC/DC converter with different wattage, voltage, or current? We have a variety of premium AC/DC converters to offer including our PSHIC15 series of open frame converters that offers up to 18.7 watts of output power.
Check out all of our AC/DC converters here: